JEREMY SCOTT X MICKEY MOUSE (ADIDAS)
Jeremy Scott's latest creation for adidas Originals features another
of his trademark giant tongues, this time flouncing the face of pop culture icon,
Mickey Mouse. Taking the esteemed El Dorado basketball boot and decking it
in the famous red and gold of Mickey's overalls,
this cartoon critter is available now at Korean retailer Kasina.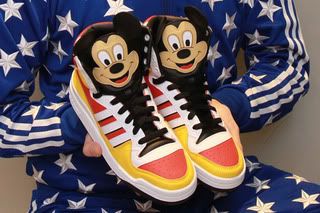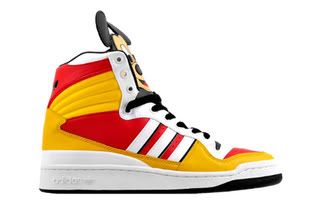 " OMG just checked at Sneakerfreaker and gotta say I WANT A PAIR!!!!
T-T This one around $166 oh gosh I love the color and Fosho! The MICKEY!
hahah and I want to see someone in YG wear this shoe LOL that should be awsome"