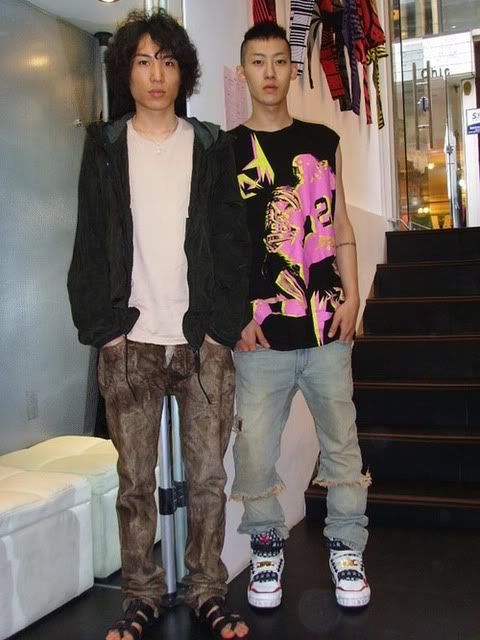 ## ใครๆ ก็รู้จักสองหนุ่มรูปงาม (?) สองคนนี้กันดีใช่ม้ายยยย
ยางเกงแอนด์เดอะฮยอนจุน ๕๕ โพสนี้ขอนิดหน่อยเกี่ยวกับเขาทั้งสองก้แล้วกัน
They're 2NE1's stylist!!! How cool right??
I adore his creation and stuff so much.
They're really
AH-MAZING
!!!!
It was revealed that YSH is graduate from Central Saint Martin of Art and Design while LHJ is from Chelsea College of Art. The 2 are currently on a school vacation.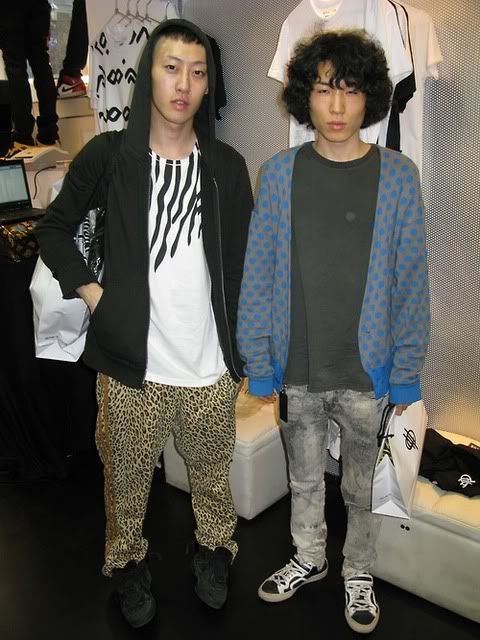 Both of them are GD's friend. so cool right?
Their stuff really made me go crazy. like lately YG released 2ne1's Try to follow me MV. That's so crazy stuff. 15 looks of the girls I was like "WOW!", kept replay the Mv like a hundred time.
haha and you know what ? I think I prefer YangGaeng more than Hyunjoon T-T (sorry~ hyunjoon)
So weirness person. and every time that has News about YG going to release something. I always thought what they gonna surprise us again. cuz' they're so different. That's why I love em :p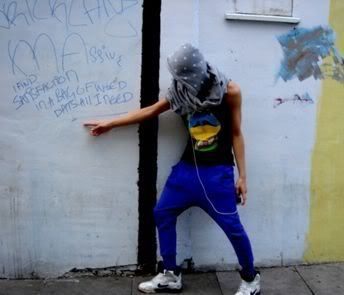 "I find satisfaction in a bag of weed. Dats all I need."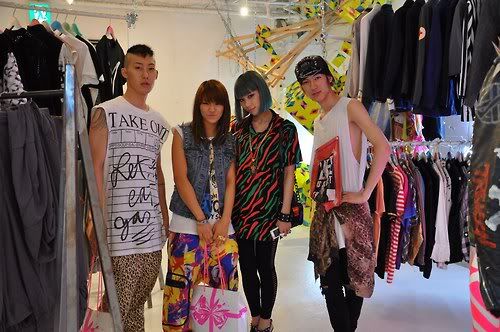 Yang Gaeng with Yuria.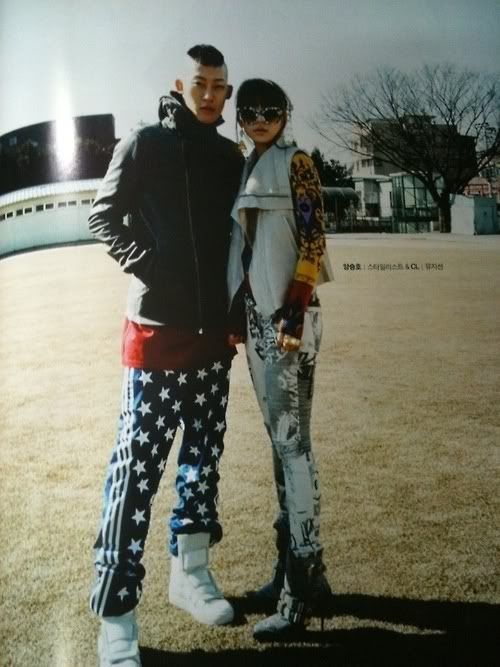 with CL.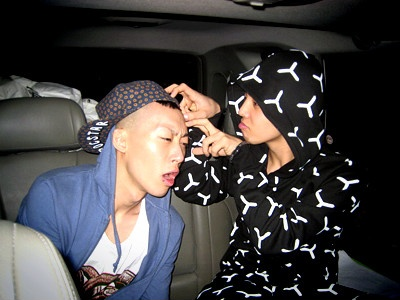 with GD.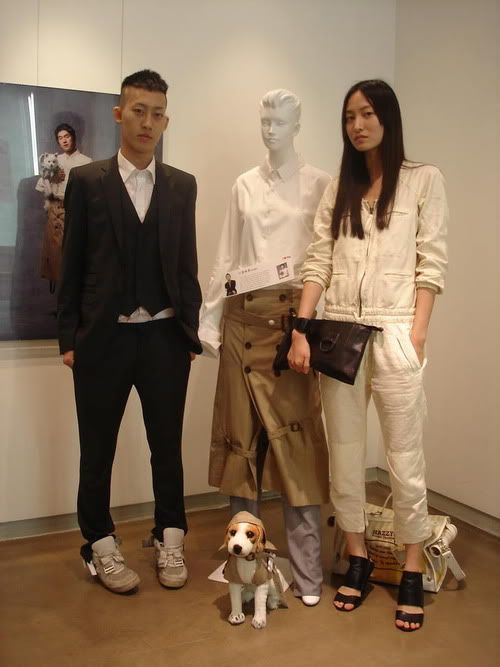 with Daul Kim (ow I miss her totally. Are you sleeping well girl?)
oh! just noticed his tattoo right there!!
with Lee Hyuk soo (his name is Hyuk soo right?)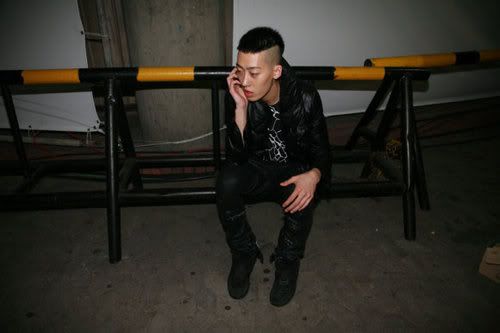 okay see ya all next post ~~